Below are all the timings for this years youth football team trials.  Please be aware that age groups are based on next season's age group, for example if your child played for an Under 11 team this year then your time would be the Under 12s times. Players must trial in their age group and not a year up.
All players should pre register for trials so that we are aware of numbers attending, a registration form is at the bottom of this page.
Trials will last for approximately 40 minutes and will be a series of small sided games.  Whilst you do not have to attend all the trials, the more you attend the more often coaches can see you in action.
For more information on the trials please visit www.cinderfordtownyouthfc.co.uk/trials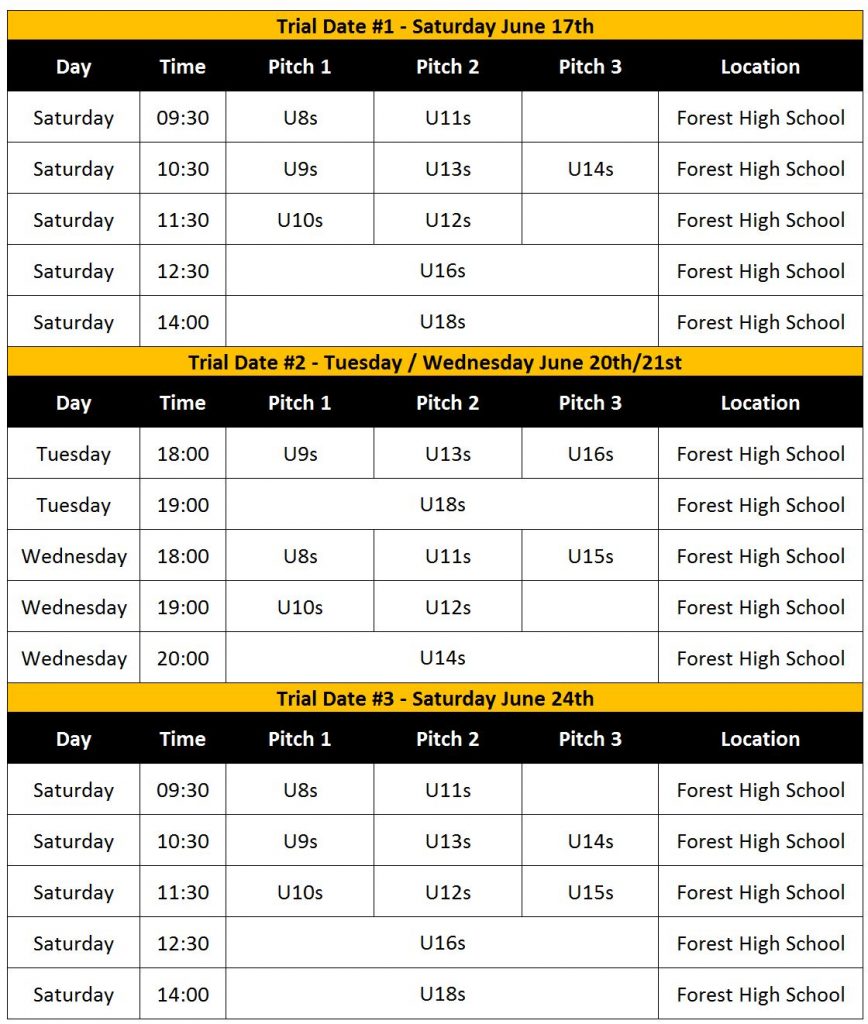 If you have already pre registered for trials you will receive an email over the next few days with all the trials times and information.
If you haven't yet registered but you would like to attend trials then please complete the form below…